History 500 is a private, members-only web site that provides recommendations on roughly 500 books covering the span of American history, including World Wars I and II. A one-time, $100 membership fee is required to join. There are no additional charges or costs associated with membership. History 500 does not sell any books directly.
The Best Books for Each Era of American History
History 500 removes the "guesswork" of what to read by offering you an orderly, helpful, easy-to-use selection of the best 10 - 15 books for each of roughly 40 major eras of American history.  Books are arranged chronologically by events within an era to help you better understand their historical sequence...and decide what to read.
Click here for a sample listing of Best-Books for the American Revolution
Great Authors...and Great Stories That Bring the Past Alive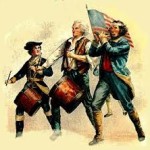 History 500 is for people who enjoy American history and the great stories of our times. Our book recommendations include acclaimed works of history by top authors, and also entertaining historical novels that appeal to all. At History 500, we believe that history does not have to be boring, and work hard to select books that are informative...and fun to read.
Books Recommended and Shared by Our Loyal Members
Our members are dedicated lifelong history enthusiasts with an interest in sharing the books they read with others. That's how we started. In fact, we depend on impartial member recommendations (Recommend-a-Book) for many of our book listings. Our members are our partners and participate with us in creating a continually improving History 500.
Great Books from the Present...and America's Historic Past

Most book retailers are in the business of selling today's most popular "best sellers". History 500 is different in that it recommends great books covering a wide span of history...important books you may have missed. Many are no longer actively advertised or marketed, but are still available for sale...or are at your local library.
Newly Published "Recent Books" as they Become Available
History 500 stays on top of noteworthy new books as they are published, by reviewing publications that libraries themselves use to acquire books plus other sources. Books published over the past 12 months are included for members under  "Recent Books" in order of release date.
Easy Access to  the Most Current Information on Books and Booksellers
Each book included on History 500 includes a short, helpful 2-line description written by History 500.  This is followed by a link to booksellers such as Amazon so you can easily access added information to help decide if you wish to purchase a book, download an e-book...or simply use your local library.
History 500....a Valuable Education in American History All by Itself
With more than 500 books and handy, 2-line book recommendations and synopses for each, History 500 is an education all on its own. For  example, just by reviewing the 20 or so books and descriptions listed chronologically for  the Revolutionary War, you will gain a quick overview of key events, their sequence and the era in general.
History 500....No Advertising, No Annoying Ad Clutter

History 500 does not advertise or sell books directly. As a convenience, we offer our members the ability to quickly 'click' on the books we recommend and link to on-line booksellers like Amazon for more information or to purchase. History 500 is ad-free and how you go about obtaining the books you wish to read is totally up to you.
History 500 Membership...An Investment That Will Last a Lifetime

At History 500, our mission is creating well-rounded lifetime readers who enjoy history. That's why our Membership Program is set up the way it is - with a very simple, one-time $100 membership fee when you join. There are no other charges. Once you're a member, you can sit back, relax,  participate with other members and enjoy a lifetime of great reading while History 500 and you continue to change and improve.
Management and Advisory Board for History 500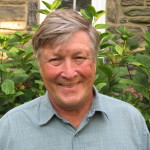 History 500, LLC was founded in 2012 by Haverford, PA President & CEO Richard S. Sperry, Yale '68, B.A. Am. History, Asian Studies, Naval R.O.T.C., U.S. Navy (Vietnam), MBA (BU) and is supported by an Advisory Board of 18 contributing members covering each key major historical era.
*********
The owner of this website, History 500, LLC, is a participant in the Amazon Services LLC Associates Program, an affiliate advertising program designed to provide a means for sites to earn advertising fees by advertising and linking History 500, LLC to Amazon properties including, but not limited to, amazon.com, endless.com, myhabit.com, smallparts.com, or amazonwireless.com.