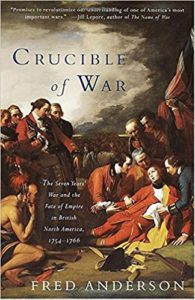 The War That Made America, by Fred Anderson (2006 – 320 pp)
A short, engaging account of The French and Indian War 1756-1763 and the victory of England over France that lit the fuse of the American revolution.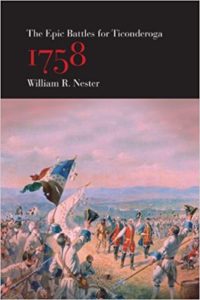 The Epic Battle of Ticonderoga, by William Nestor (2008 – 276 pp)
Famously called "the key to a continent" Ticonderoga was the bloodiest battle of the French and Indian war and a resounding defeat for the British. William Nester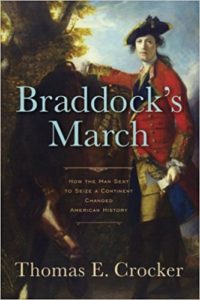 Braddock's March, by Thomas E. Crocker (2011 - 335 pp)
Gripping account of Sir William Braddock's disastrous 1755 campaign against the French that highlighted British vulnerability in frontier fighting.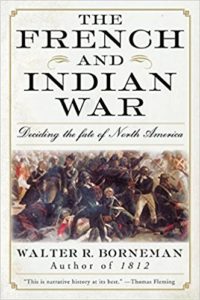 The French and Indian War, by Walter R. Borneman (2009 - 416 pp)
Excellent general audience version of the war that made Britain master of North America and created a global empire that lasted two centuries.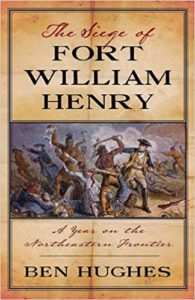 The Siege of Fort William Henry, by Ben Hughes (2011 - 337 pp)
An immersion into the colorful but brutal world of 1750's North America including the horrific slaughter of surrendered  British troops by French Indian allies.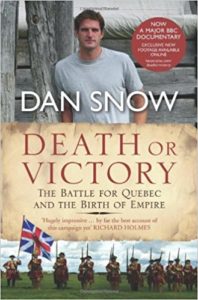 Death or Victory: the Battle for Quebec and Birth of an Empire,
by Dan Snow (2012 - 368 pp)
Great maps and a suspenseful read. One of the most important battles in world history decided whether North America would remain French or English.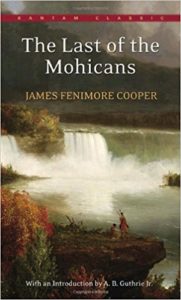 The Last of the Mohicans, by James Fenimore Cooper (2011 – 508pp)
James Fenimore Cooper's highly popular 1826 historical novel of the French and Indian wars in 1757. A compelling portrait of the end of Native American way of life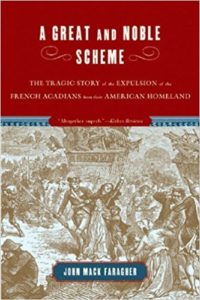 A Great and Noble Scheme: Expulsion of the Acadians,
by John Faragher (2006 – 592 pp)
Tragic account of the expulsion of 18,000 Acadian French, men, women and children, from Nova Scotia by the British in 1755 with survivors moving to Louisiana etc.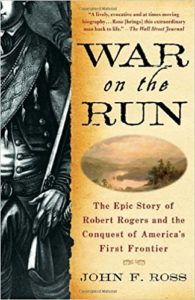 War on the Run: The Epic Story of Robert Rogers, by John F. Ross (2011 - 576 pp)
Highly evocative, moving biography of the white-knuckle exploits of  once-famous, colorful Colonial frontier officer battling the French and Indians.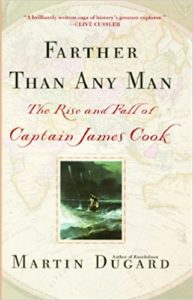 Farther Than Any Man, The Rise and Fall of Captain Jame Cook,
by Martin Dugard ( 2002 - 304pp)
Great high seas adventure. The three remarkable voyages of exploration of Cook in the Pacific in the mid-1700s and his circumnavigation of the globe. 

Click Here to Continue to Colonial America
Traveling around? Take a look at our History 500 Links for great museums and sites to see.