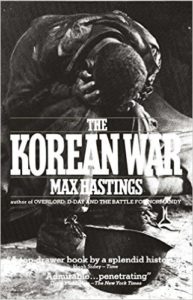 The Korean War,  by Max Hastings (1988 - 389 pp)
Great overview of the "Forgotten War" by Hastings...political tensions leading to it, interviews with Chinese leaders and American military strategy.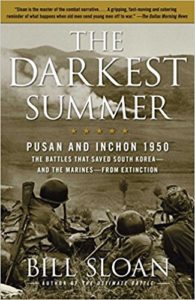 The Darkest Summer: Pusan and Inchon 1950 - The Battles that Saved Korea,
by Bill Sloan (2010 - 400 pp)
Gripping account of the first disastrous months of the Korean War, the U.N. retreat, loss of Seoul U.S. heroic counter-attack at Pusan and invasion at Inchon.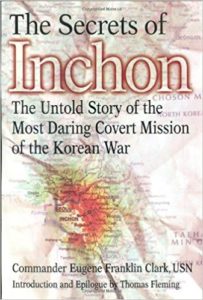 The Secrets of Inchon: The Most Daring Covert Mission of the Korean War, 
by Eugene Clark (2003 - 336 pp)
Critical to success of the landings at Inchon was Cdr. Eugene Clark's heroic intelligence gathering on 29' tides, 6000yd mud flats,enemy obstacles.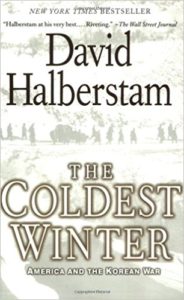 The Coldest Winter: American and the Korean War,  by David Halberstam
(2008 - 736 pp)
David Halberstam's final and best book, covering the bitterly cold winter of 1951, desperate Battle of the Chosin reservoir and McCarthur's miscues.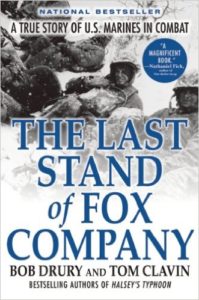 The Last Stand of Fox Company,  by Bob Drury (2009 - 368 pp)
Desperate, heroic defense by 234  Marines of Fox company ordered to guard the retreat of 10,000 1st Division Marines outnumbered by 100,000 Chinese.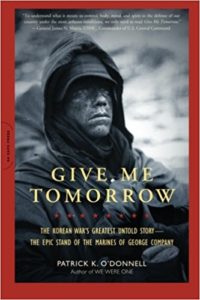 Give Me Tomorrow: The Epic Stand of the Marines George Company,
by Patrick O'Donnell (2011 - 288 pp)
Another great page-turner about George Company's defense of 'Little Round Top' against a Chinese regiment in brutal (-)40' temperatures.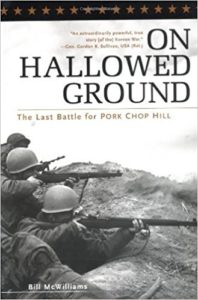 On Hallowed Ground: The Last Battle for Pork Chop Hill,  by Bill McWilliams
(2004 - 494 pp)
Update of the famous 1953 novel on the final, devastating, pointless 'Battle of Pork Chop Hill' conducted during truce negotiations to end the war.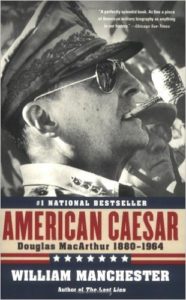 American Caesar: Douglas McCarthur 1880 - 1964,  by   William Manchester
(1978 - 816 pp)
Exceptional bio of resilient MacArthur who famously returned to the Philippines after defeat by the Japanese, then was relieved in Korea by Truman.