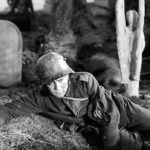 The virulently racist Birth of a Nation might be the first war movie, and the WWI classic Wings won the first-ever Best Picture Oscar in 1927. But Lewis Milestone's adaption of the novel  is widely considered the first great war film, about an increasingly disillusioned German soldier's journey through the death-filled trenches of the Great War.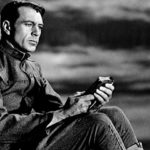 Films should be judged by how they stand up over time, and by their impact when released. Sergeant York is an example of the power of historical context; released as the U.S. was entering World War II, Howard Hawks's film is the true story of a self-proclaimed pacifist who reluctantly fights in World War I and becomes a renowned marksman and hero.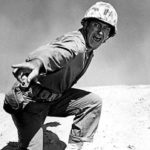 Allan Dwan's portrayal of the World War II battle of Iwo Jima centers on a Marine sergeant, played by John Wayne, who is greatly disliked by his charges for the tough paces he puts them through in training. Their attitudes toward him change when the fighting begins and their preparation begins to pay off.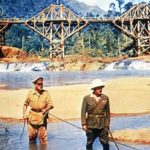 Director David Lean's adaptation of a French novel details a British POW officer's battle of wills with his Japanese captors during World War II, as he is tasked with directing the construction of a vital railroad bridge. He becomes consumed with successfully completing the bridge, even as allied forces — unbeknownst to him — plot to destroy it.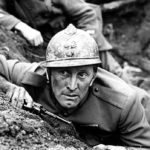 Stanley Kubrick directed this blistering rebuke of war and the men who command men to their deaths. During World War I, a French general condemns three men to die by firing squad in an effort to save face after a poorly planned assault goes predictably awry. Kirk Douglas plays a French colonel willing to stand up to the general, albeit fruitlessly.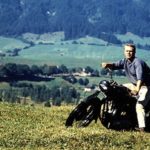 Steve McQueen headlines an ensemble cast in this World War II tale of allied soldiers' intensive efforts to escape a high-security POW camp in Poland. They do eventually get out, but they quickly find out the treacherous road to freedom has just started.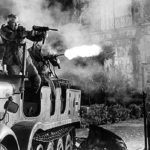 Some films go out of their way to glorify war...i.e., Robert Aldrich's tale of scoundrel soldiers freed from an army prison to carry out a suicide mission to assassinate a group of high-ranking German officers ahead of the D-Day invasion. The ensemble cast is headed by Lee Marvin as Major Reisman, who has to whip this motley group into shape.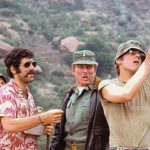 Robert Altman's classic anti-Vietnam movie set in a mobile army hospital during the Korean conflict doesn't fit the usual mold of a war movie drama, but is maybe the best war comedy of all time capturing the insanity of war in sort of a satirical way. From Hawkeye to Hot Lips Houlihan, the cast provides a quirky blend of the tragic and comic.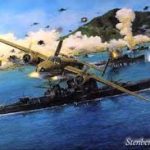 The Battle of Midway spectacularly thundered into America's consciousness in June, 1942 just six months after Pearl Harbor. Midway interweaves the dramatic personal stories of the men who fought the courageous, cataclysmic battle that turned the tide of WW II in the Pacific  and is a pulse-pounding thriller from beginning to end.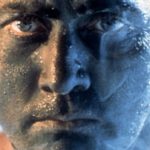 Francis Ford Coppola took Joseph Conrad's Heart of Darkness, a tale of 19th Century madness in the African jungle, and transplanted it into the depravity of the Vietnam War to make one of the staunchest antiwar movies ever. One man, played by Martin Sheen, is given a mission to track down a rogue Colonel who has established himself as a local warlord.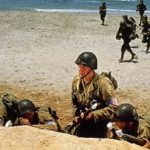 Samuel Fuller wrote and directed the autobiographical story of his time as an infantry army sergeant first in North Africa, then in Italy and Europe during World War II. It was under-appreciated at the time, but was re-edited (after an hour was originally cut) and now the people who have seen the three-and-a-half-hour version think it's a masterpiece.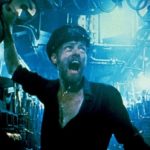 Wolfgang Petersen's gripping look into the terrifying, brutal underwater world of life aboard German U-boats during World War II humanized German soldiers to an American public that had largely only seen them as caricatures of evil in film to that point. The movie drips with claustrophobia, dread and unavoidable fatality.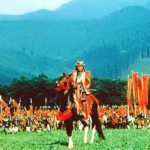 Akira Kurosawa used the narrative of King Lear to drive his last great epic, in which a feudal Japanese warlord abdicates power to his three sons, only to watch his children erupt in betrayal and violence. It's Kurosawa doing Shakespeare using a Japanese samurai  film...all with amazing color and pageantry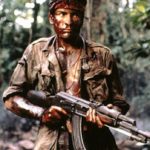 Written and directed by Vietnam veteran Oliver Stone, this Best Picture winner is a bleak saga of life in an infantry unit riddled by drugs, apathy, corruption, and failed leadership. A far cry from earlier war movies that told tales of heroism, the soldiers here don't just rape and kill civilians in the country they've invaded, they kill each other, too.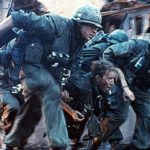 The first half of Stanley Kubrick's Vietnam drama follows a group of U.S. Marine recruits whipped through their paces with disastrous results by a fanatic drill sergeant played with memorable zeal.   The second half of the film revisits some of these recruits as a group of journalist Marines is overrun by the North Vietnamese Army during the Tet Offensive.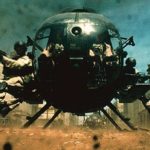 Beautiful cinematography and lurid, intense battle recreations highlight this retelling of the true story of a bloody rescue effort that ensued after a U.S. helicopter was shot down in war-torn Mogadishu, Somalia in 1993. The movie was criticized for dehumanizing the film's enemy combatants and making them little more than fodder for a body count.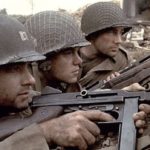 Steven Spielberg's World War II epic In the immediate aftermath of the D-Day invasion of Normandy Beach a small detail of American soldiers sets out through the French countryside to find a lost paratrooper. Tom Hanks is unforgettable in his portrayal of the group's leader, a small-town teacher-turned soldier with modest, commanding leadership style.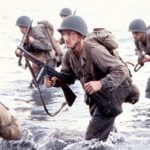 Terrence Malick's meditation on the madness of war. Juxtapositions of beauty and violence create an underlying feeling of how the cosmic insanity of war highlights how utterly alone combatants truly are. Malick brought his often dream-like approach to storytelling to this tale of a recaptured deserter's slog through the Pacific Theater of World War II.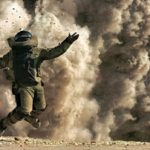 Kathryn Bigelow's story of an Army sergeant whose job it is to defuse bombs in Iraq also explores the way war emotionally changes the people who fight it. The sergeant grows increasingly brazen in his tactics and increasingly violent when not on duty, and finds himself dissatisfied and unexcited by his old life when he returns home.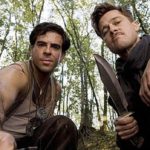 Quentin Tarrantino's foray into war movies is absurdist, exaggerated, and alternately hilarious and appallingly violent. In this film, a group of elite Allied soldiers join forces to carry out a secret mission to assassinate high-ranking Nazi officials. "Inglourious Basterds is like the continuation of The Dirty Dozen with a grand finale that is truly spectacular.